project overview
The Haymarket 230 kV Electric Transmission Project was approved by the Virginia State Corporation Commission in July 2018. The final route, known as the I-66 Hybrid Route, consists of a partial overhead and underground build that allows us to accommodate the needs of the community and meet growing energy demands in Prince William County and the town of Haymarket.
Existing dominion line #124
Overview
Dominion Energy has an existing right of way corridor containing a 115 kilovolt (kV) transmission line that runs from our Gainesville Substation north to our Loudoun Substation. This line will be converted to operate at 230 kV and will not require construction work in this portion of the right of way.
Construction Methods
Pre-construction
During the pre-construction phase, crews survey and clear the right-of-way, build access roads, and install erosion control devices.
Overhead
Overhead line construction on new right of way requires crews to clear trees and install foundations so cranes can be used to erect new structures.
Open Trench
Open Trenching involves excavating along a pre-determined path so transmission cable can be safely installed underground.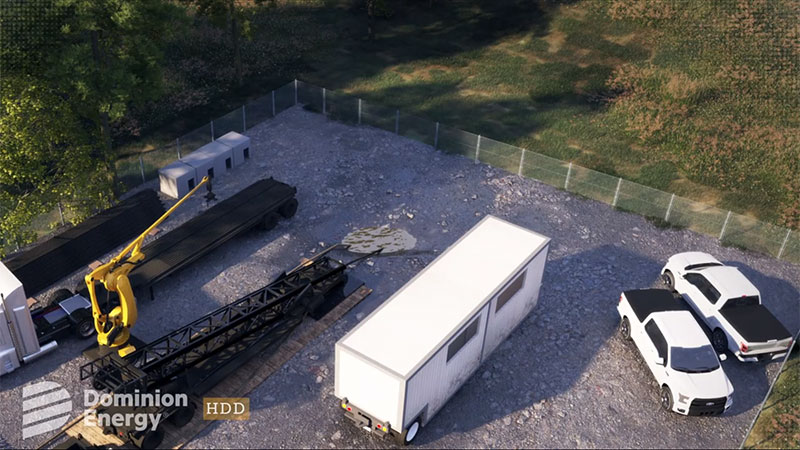 Directional Drilling
Horizontal Direction Drilling allows for the installation of transmission cable underground in minimally-accessible areas, such as under highways and waterways.
CONTACT US
Your message has been sent! We'll be in touch shortly.