PROJECT INFORMATION
At Dominion Energy, we are dedicated to finding the best solution for our long-term needs in the communities we serve. After more than five decades of operation, wood H-frame structures between our Chesterfield Substation in Chesterfield County, Virginia and Northeast Substation in Henrico County, Virginia need to be replaced to maintain reliability for our customers and bring facilities up to current standards.
The approximately 14-mile 115 kilovolt (kV) line is positioned within an existing corridor and requires no additional rights of way. We also plan to rebuild a 4-mile section of an adjacent aging line along the same corridor that will serve as the power source while the primary line is constructed.
Construction is scheduled to begin in fall 2021, with a target completion date of December 2022. Restoration of the work areas will begin once construction is complete.
Related Documents
---
Tutorial
Welcome, this interactive tool was created to help you understand the height differences between existing and proposed structures in the corridor.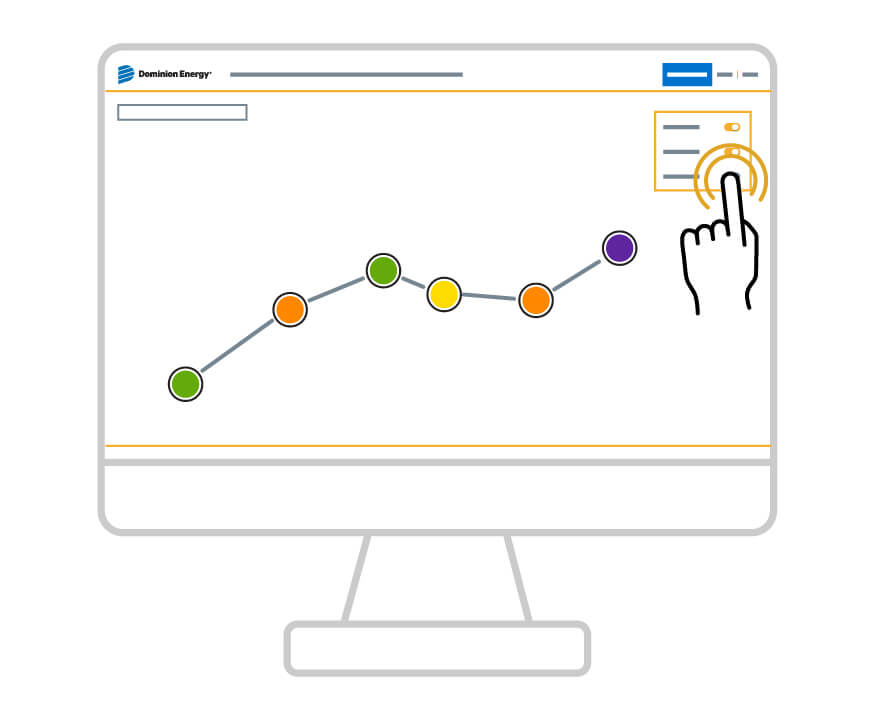 STEP 1:
Explore the height differences of individual structures by clicking on a structure location marker to see the name, existing height, proposed height, and height difference.
CONTACT US
Your message has been sent! We'll be in touch shortly.